GCP Roofing Underlayments
GCP roofing underlayments aim to provide best in class leak protection for your home. Starting with the tested and true favorite Ice & Water Shield GCP provides a variety of products to choose from, all with exceptional quality and value.
Roofing contractors and builders stake their reputations on quality workmanship. That's why they trust our roofing underlayments to protect homes in the most extreme climates around the world, and architects choose our products because they meet the most demanding design requirements.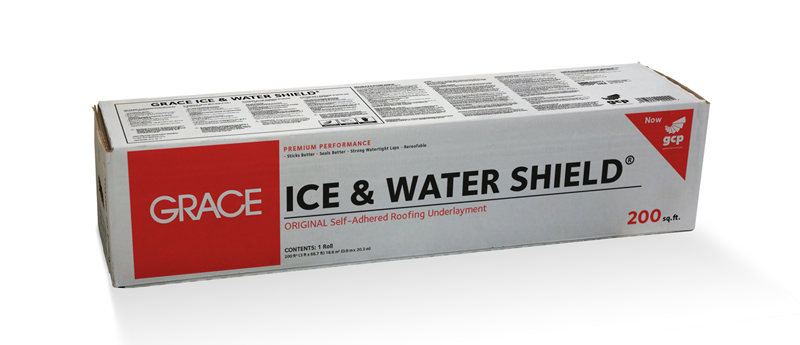 Ice & Water Shield® Self-Adhered Underlayment
Grace Ice & Water Shield® fully-adhered smooth surface roof underlayments provides best in class roof leak protection.
Its proprietary and time tested rubberized asphalt formulation has been proven to form a watertight bond with the roof deck and to seal around fasteners used to attach roof coverings.
When it comes to roof protection, insist on the original – Grace Ice & Water Shield®.
Grace Ice & Water Shield outperforms competition in 3 key areas.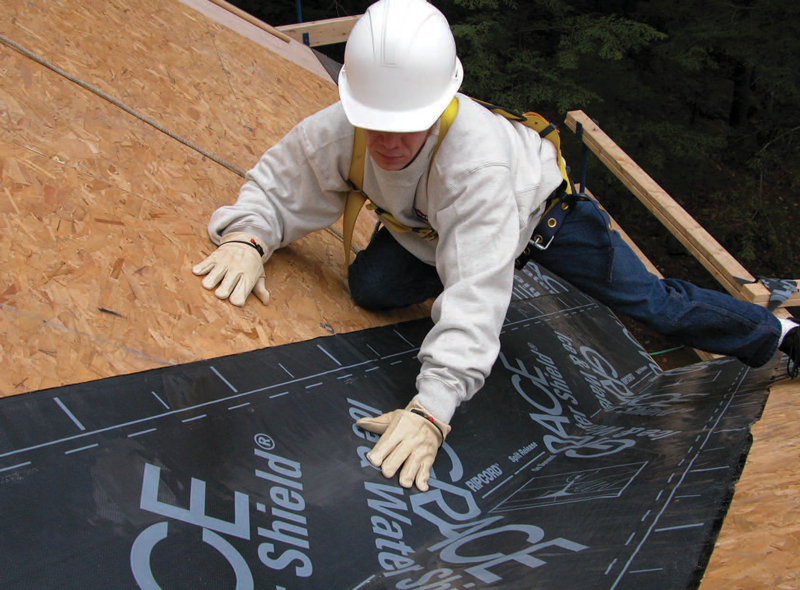 Highest quality seal around roofing fasteners
— Delivers best in class roof leak protection
Provides confidence that your client's roof won't leak
Best adhesion to the roof deck — Helps ensure watertight seal
Prevents costly leaks caused by ice dams and wind-driven rain
Forms superior laps — Provides watertight installation with NO special treatment of the laps
Premium leak protection without additional labor time
Ripcord® – Split Release On Demand —Makes it easier to waterproof detail areas such as valleys, chimneys,
roof to wall transitions
Robust protection of the roof's most vulnerable areas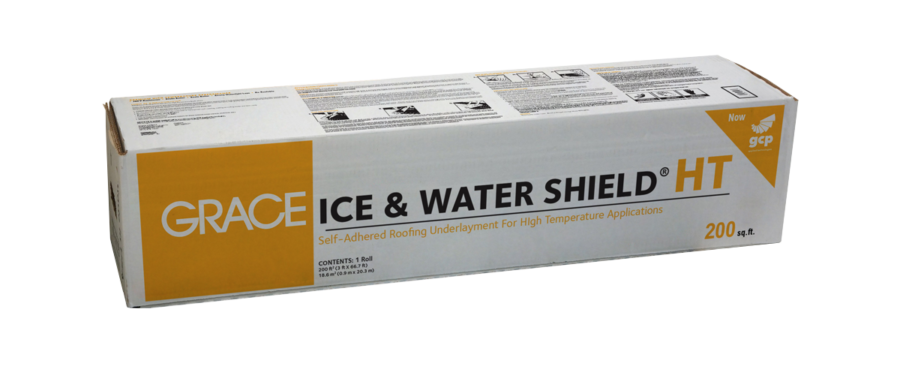 Grace Ice & Water Shield HT (High Temperature)
Grace Ice & Water Shield® HT is an excellent high temperature ice and water barrier that follows in the footsteps of the original Ice and Water Shield®, but is specially formulated to meet the higher service temperatures that often encountered in metal roofing systems. The product is formulated with a proprietary adhesive with temperature resistance of up to 260°F. The membrane forms a watertight bond to the roof deck, and seals around fasteners to around the nail of the primary roof covering and thus maintains its waterproof integrity on the roof deck. It also creates a strong bond to the roof deck and delivers optimal balance of adhesion & thermal stability for superior performance under the most demanding conditions.
240°F Thermal Stability
Post-consumer recycled content
Slip Resistant Walking surface
UV Resistant Film provides 120 days of exposure time
Superior deck adhesion and lap strength
Membrane will not crack, dry out, rot or run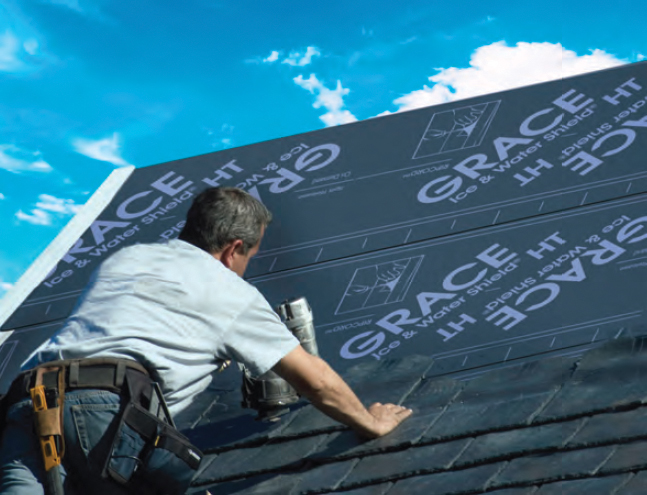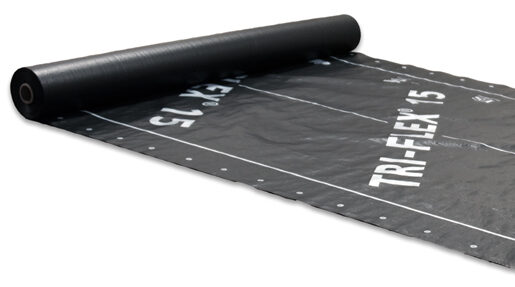 Grace Tri-Flex (Synthetic Underlayment)
Installs quickly – one roll equals 5 rolls of felt
Installs under shingles, tile, slate, metal or cedar shakes
20 times stronger than felt – will not rip or tear away from nails
Allows you to dry-in (exposed up to 6 months)
Full 25 year warranty
Slip Resistant
Weighs only 28lbs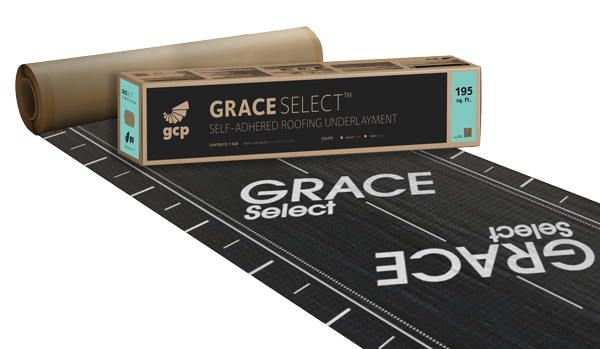 Grace Select® Self-Adhered Underlayment
A high performance, easy-to-apply, economical underlayment designed for use in wind driven rain applications and ice dams where code based standards of protection are sufficient.
Easy to handle and apply
Improved adhesion at low temperature while still repositionable, offering more versatility in application scheduling
Stronger film that exceeds tensile and tear requirements of AC48 resulting in a more durable underlayment
UV Exposure up to 90 days offering flexibility in construction schedules
Half the weight of granular (25 mm)
RIPCORD® "Split release on demand"
Re-roofable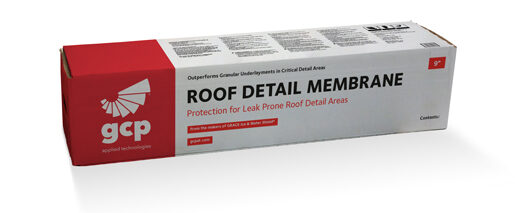 Roof Detail Membrane (IWS)
Protection for Leak-Prone Roof Detail Areas
Easy to Install – RIPCORD "split release on demand"
Flexible flashing specifically designed for roofing details
Best Adhesion – time-tested rubberized asphalt formulation
Can be left exposed for up to a full 30 days
Highest quality seal around roofing fasteners