Who We Are
CANSAVE is a distributor of Building Materials for new construction and renovation projects. CanSave supplies
these products to lumber and building material retail stores in Ontario, Quebec, and Atlantic Canada.
Our History
Founded in 1982, CanSave has served the lumber & building material industry for nearly 40 years, always growing and adapting in an ever-changing market.  As a truly innovative wholesale-distributor CanSave provides an efficient, value-added link in the supply-chain.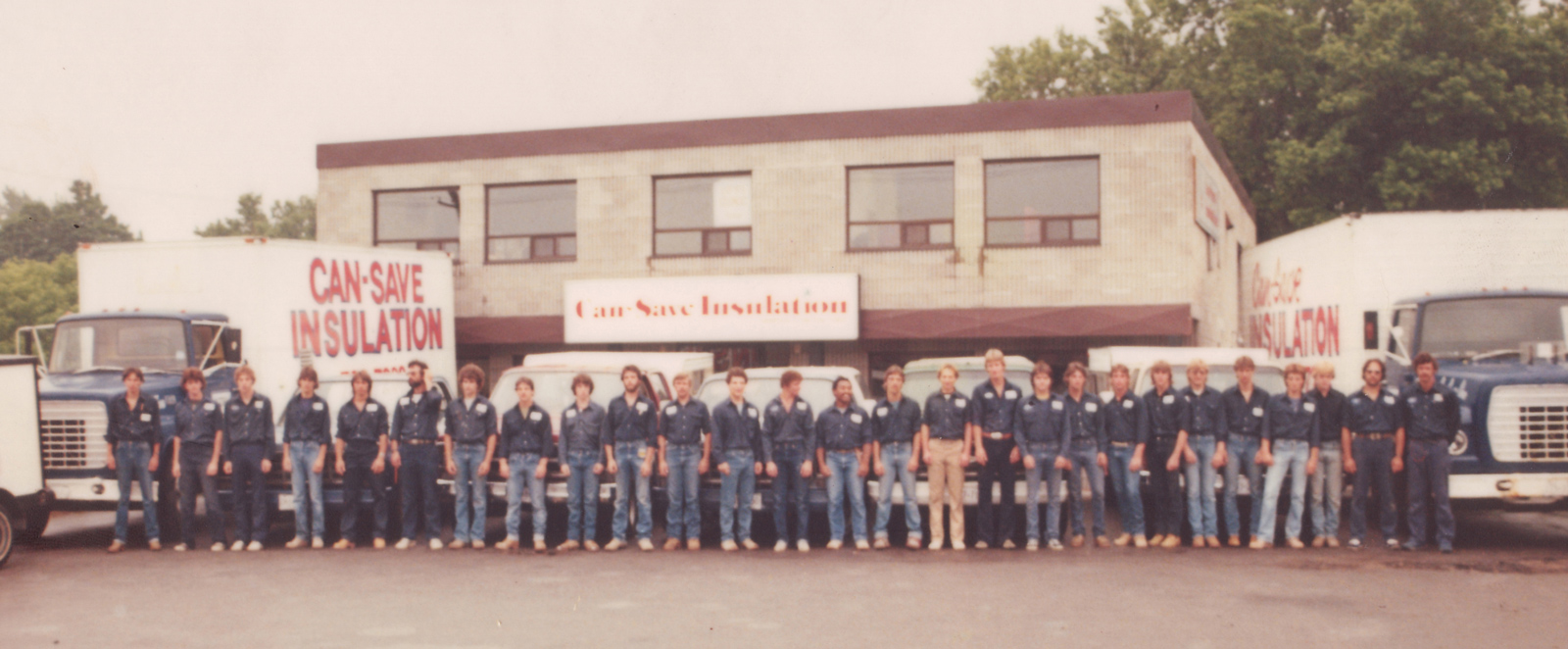 1982 CanSave Insulation
CanSave's founders Larry and Cully Koza began a small business as insulation contractors.This business quickly expanded and became CanSave Insulation. A place for all of your insulation needs.
Business was good for the first couple of years, until the unthinkable happened in 1985.
A Whirlwind Story
Making a bad situation better
It's been over 30 years since a powerful tornado ripped through the Barrie area, leaving a wide path of destruction, but the memories of the natural disaster are still fresh in the minds of many residents. Records show the 1985 Barrie tornado is still considered the strongest one to ever touch down in Ontario.
For CanSave the disaster meant a need to assist the community and to find a solution to continuing to build a very new business. While assisting in re-builds a need for roofing materials was witnessed and CanSave began to house and distribute Lomanco Whirlybirds, which we're in high demand.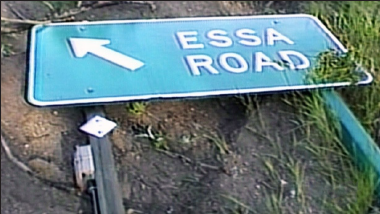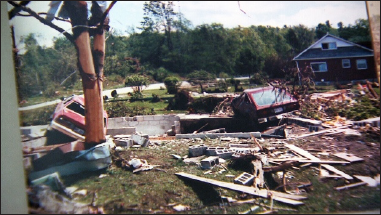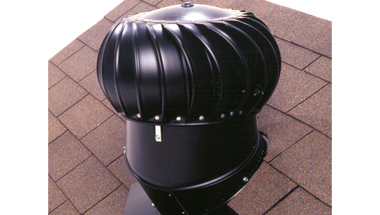 Distribution Business Began
While distributing Whirlybird's the Koza brothers began to think about other materials they could serve the public better by housing. They began to start thinking big and CanSave Supply and Distribution was created.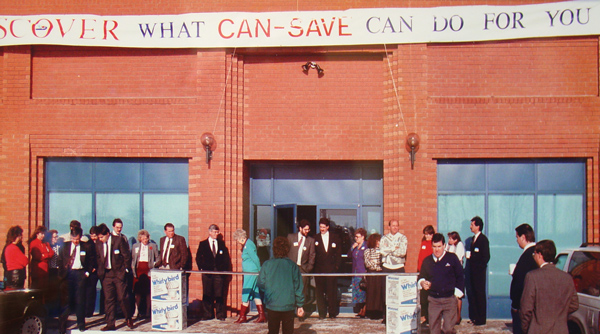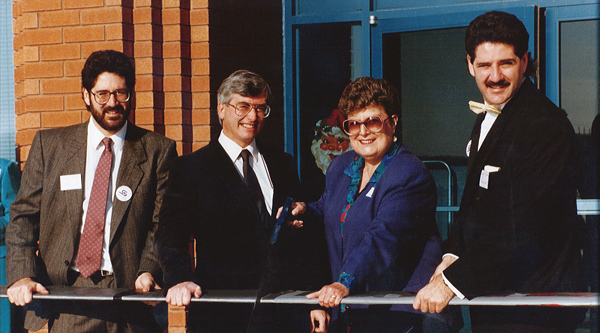 Distribution Business Expansion
In 1987 Can-Save was granted the Ontario distribution rights for Typar. The warehouse space was expanded to 12,000 square feet. This space was expanded again in 1990 and 1991 to 18,000 and then 30,000 square feet. As more building materials were added to the Koza's lineup expansion had become a routine event.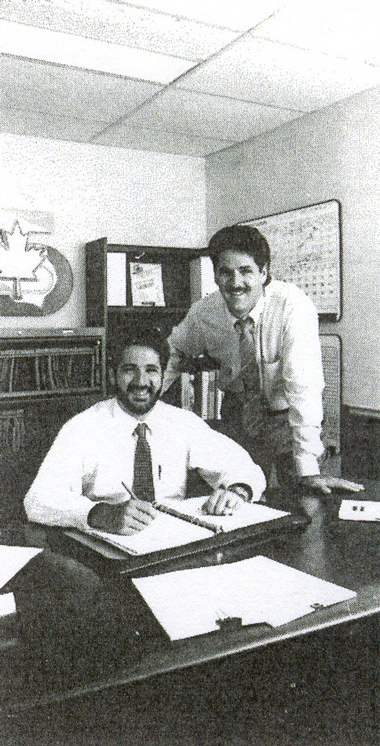 How EXPO Began
As the Koza's continued to add vendors to CanSave they decided they needed a special event to showcase all of their
product lines in one place at one time. In 1992 they launched the annual 'Warehouse Sale' what has become the single
biggest event of the year for any Ontario distribution company, CanSave's infamous annual summer buyers 'EXPO'.
The End of an Era – New Beginnings
As CanSave distribution became increasingly successful, the end of the CanSave insulation installation business was a
natural succession. In 1994 the CanSave Insulation was closed and CanSave Supply and Distribution added an interesting
facet to their business. They began to sell ready-to-assemble kitchen cabinets by NHB. The Koza's did not know it yet, but
this move would become the cornerstone of their future business.
The Purchase of the Coca-Cola Building
In 1995 the Koza brothers bought a large property on Bayview drive from Coca-Cola. What is now known as the Coca-Cola
warehouse was set to be another part of CanSave. Space for the continually expanding company soon became an issue
and prompted another 15,000 square foot expansion. CanSave needed something even bigger.
The Big Move
By the year 2000 the Koza brothers had completed and moved into a new 80,000 square foot custom built facility adjacent to Coca-Cola. Coca-Cola moved back into their prior location and the Kozas moved into their current facility on 411 Bayview Drive.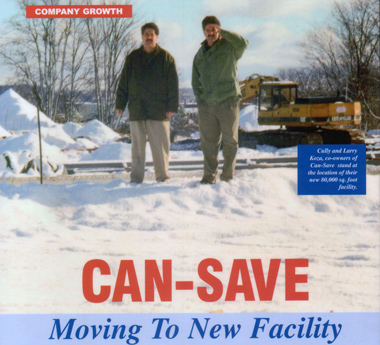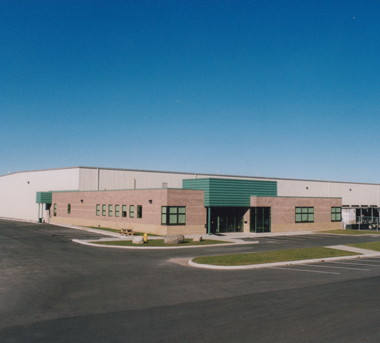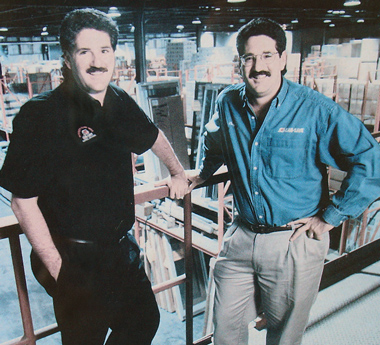 Restructuring to Add Value
In 2001 CanSave was becoming a very diverse company as they launched a door division bolstered by a partnership with Jeld-Wen Interior Doors. This move led to a need to re-think how business was being conducted, prompting the creation of three defined divisions of CanSave. Speciality Building Products, Kitchen and Bath, and Doors.
In 2002 CanSave saw a need to improve their delivery cycles so they added Hub spots in London, Ottawa, and Sudbury.
With innovation always on the mind, in 2003 the CanSave warehouse was converted to real-time radio frequency.
EXPO Marking the Years
CanSave's EXPO had become so successful that moving it off site was necessary in 2004.
More expansion for CanSave was necessary in 2006 with 30,000 square feet being added. Major Office renovations were completed for the expansion of the 3 Customer service departments.
In 2007 Can-Save celebrated 25 years of business and the annual EXPO headlined with and amazing performance by Kim Mitchell.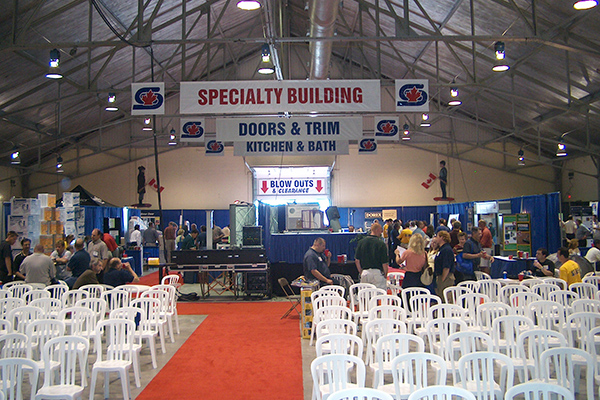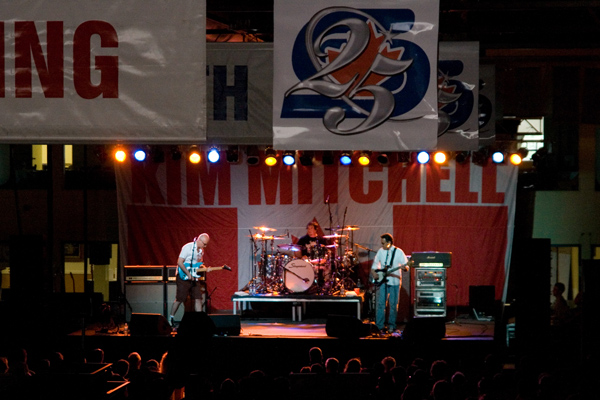 Manufacturing – Quality, OnTime, Complete
In 2007 Dan McArthur president of CanSave paved a new road for CanSave. He created a kitchen manufacturing section of the business and called it Cabinetsmith.
Since then Cabinetsmith Kitchen and Bath manufacturing has become the single largest part of CanSave's current business.
CanSave`s distribution expertise and unique approach to mass delivery made a transition to building and selling kitchens, Quality – OnTime – and Complete, with the best lead times in the industry.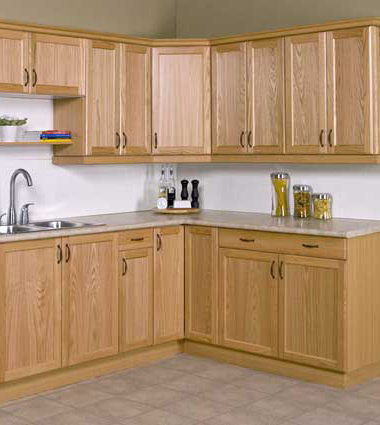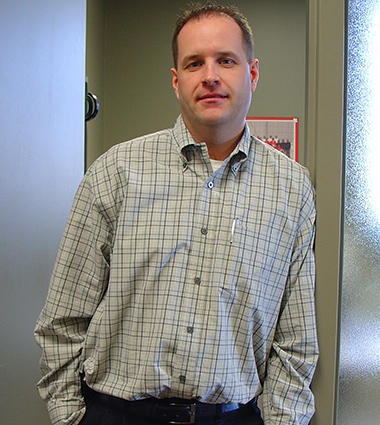 EXPO Expanding
With Cabinetsmith scaling up and sales increasing, by 2008 CanSave and Expo had become large enough for a major showcase.
Expo was held at the Barrie Molson Centre featuring legendary rock band April Wine.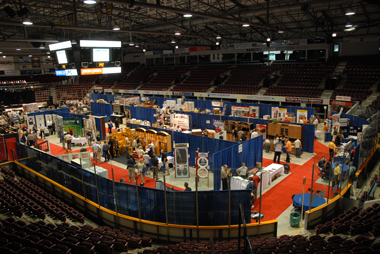 Brand Strengthening
Cabinetsmith was created to strengthen the awareness and labeling of CanSave Kitchen and Bath manufacturing.
A New logo was created to better represent the Cabinetsmith Brand.

In 2009-2010 Interior and Exterior Doors needed their own branding, which expanded an original idea known as Doorsmith, from distributing door systems to manufacturing interior and exterior door systems for mass sale.
As Cabinetsmith was being rebranded for the marketplace, Doorsmith was being reborn. CanSave and Cabinetsmith were becoming increasingly public with new website creations.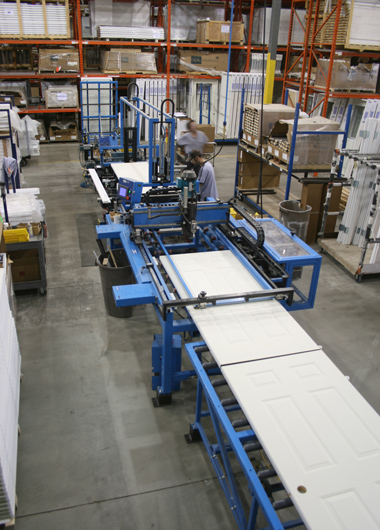 Door Manufacturing
In 2011 new machines were purchased to further automate CanSave`s door manufacturing lines. The Doorsmith website was developed to strengthen brand awareness.
CanSave continued to grow and expand through tough economic times.
2012-2015 The Recent Past
New showrooms and the Addition of Cabinetsmith new Impression series have brought CanSave's manufacturing lines to the forefront of the business. CanSave now houses dozens of building material product lines while growing an ever strengthening manufacturing side of the business. Doorsmith exterior doors have become NRFC code approved. Cabinetsmith now has 3 series choices with dozens of colour choices. CanSave supply and distribution has become not only a world class distributor, but a world class manufacturer.
All the while we remember our roots and continue to provide top quality products, and top quality service to our customers.
2016 – 2021
CanSave now has 2 separate manufactuing brands; Cabinetsmith and Doorsmith. We continue to grow and bring more products to the market. Our commitment to top quality can be seen in all of our product line choices. We truly want to bring you, our valued customer, the best in the business.
Our Annual EXPO came home to be hosted at CanSave in our warehouse, to allow for better access to tours, so our dealers could view our commitment to inventory first hand. More expansion is in the works along with constant re-thinking about how to continue to deliver our best to our customers.
2022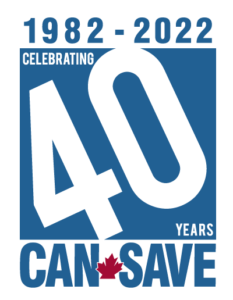 It's our 40th Anniversary and we are now CanSave Group which is a collection of companies. Doorsmith, Cabinetsmith and Dajica.