Blueskin WB
Damage from moisture penetration is the #1 complaint from homeowners.
Blueskin WB Seals off the tiny gaps between wall sheathing and windows, doors, skylights and more to prevent water, vapour, and air leaks.
Provides your customer with a more comfortable, energy efficient home.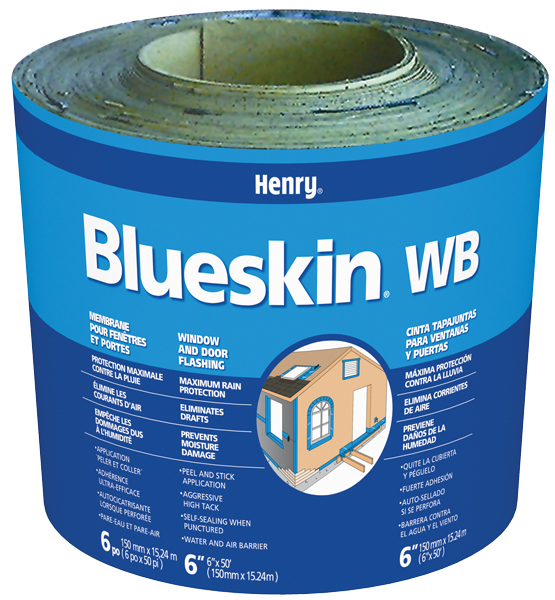 Blueskin WB Weather Barrier
Blueskin®WB Window and Door Flashing is a self-adhering membrane consisting of an SBS rubberized asphalt compound, which is integrally laminated to a blue-engineered film. The membrane is specifically designed to be self-adhered to a prepared substrate.
Window & Door flashing self-adhered

Impermeable to air, vapour and water

Self-sealing around nails, screws and staples
Rubberized flashing membrane
Stops drafts
Fast, easy peel and stick application
Adheres to a variety of residential window and sheathing materials
Places to Use Blueskin WB: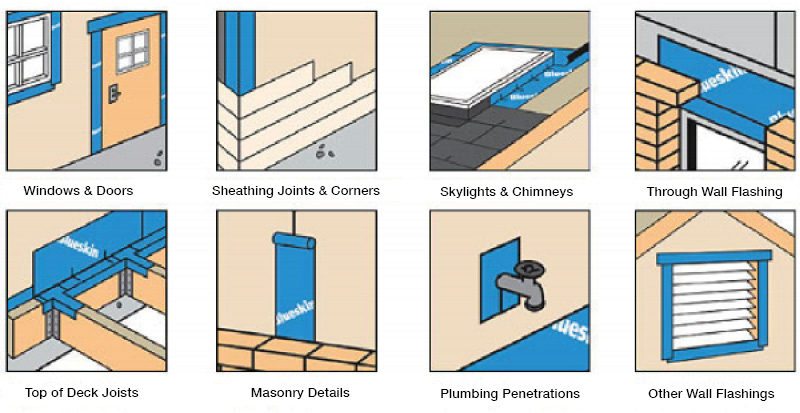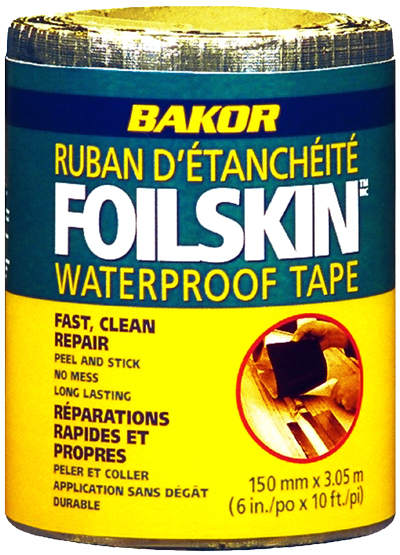 Foilskin Waterproof Tape
Repairs small holes, cracks, flashing and loose seams on metal roofs
Use as waterproof flashing around chimneys, vent pips, skylights, gutters
Patch can be slippery when wet
Can be used where recurring leaks are a problem

Can be applied to most surfaces such as wood, metal, smooth asphalt roofs, and cured masonry